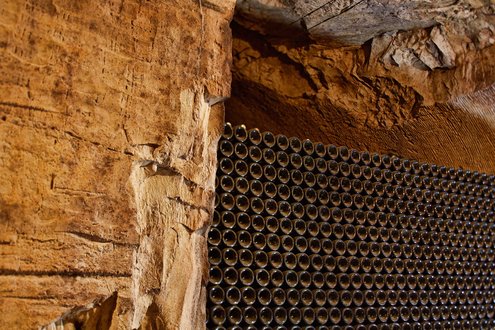 Visit our cellars at Champagne de Castellane
Come and discover the secret of our champagne elaboration through a tour in our chalk cellars.
Be ready to discover and appreciate each step required for the creation of our different cuvées, starting from the harvest to the labeling of our precious bottles.
The tour, followed by a tasting, is a path that will allow you to unlock the mysteries behind this magical word: Champagne!
Open everyday from the17th of March till the 22nd of December
Guided Tours: 10am-11am / 2pm-5pm
Boutique: 10am-12am / 2pm-6pm
Champagne de Castellane
57 Rue de Verdun, 51200 Epernay