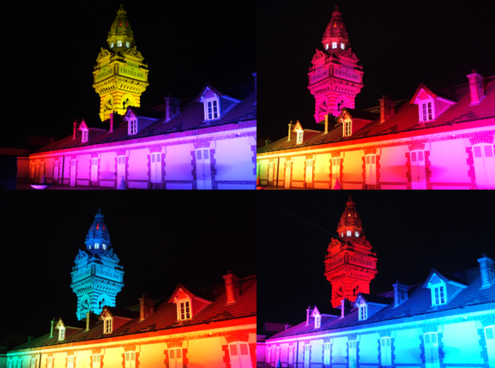 Habits de lumière 2014
"If only one had to be retained, it would be De Castellane : for showing the several steps of champagne elaboration, the Label Room (more than 5.000 are conserved there) and... the view on the town. Indeed, the building owns a tower of 66 meters high. It is the local Eiffel Tower. This week-end, it will be possible to climb it, 237 steps, the only price to be paid for the most outstanding panoramic view".

From Le Champagne en fête à Epernay, www.lefigaro.fr, by Annie Barbaccia (08.12.2014).
Download