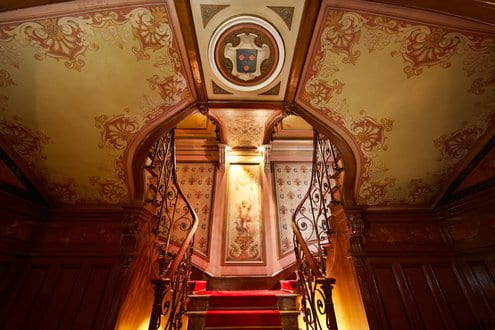 HERITAGE TOUR
New from September 18th 2020:

Exclusive Tour of an hour and a half with a private guide focused on the history of Champagne de Castellane and regional traditions through its vast patrimonial collection.
Characteristic of one of the richest periods in matter of innovation and industrial development but also in art and architecture, Champagne de Castellane preserves many treasures and testimonies of the history of Champagne. Our special guests will among all discover "La Salle des Etiquettes" and its 7000 drawers preserving a collection of 10'000 labels and champagne collars, from the 19th century until today.
Individual ticket 29.00€
(Including the tasting of two « Cuvées » - limited to 4 guests)

From Wednesday to Sunday - 10:00am and 2:00pm

Entrance 57 rue de Verdun 51200 Epernay
ON RESERVATION ONLY : visites.patrimoniales@castellane.com
FACE MASK REQUIRED
You must be of the legal age governing the acquisition and consumption of alcohol in your country/region